For many patients the road to recovery takes a little longer than a regular hospital can accommodate. They need more time in a health care facility dedicated to nurturing the person, while treating their complex medical conditions.
Grace Hospital Is Just Such A Place.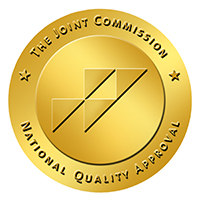 Grace Hospital was the first certified Long Term Acute Care Facility in Cuyahoga County. Patient average length of stay is 25 days, because they require a well coordinated level of care, over a long period of time, their road brings them here.
It is our goal to...
Bridge the distance between a regular hospital and going home or to a less intensive level of care
Restore patients highest level of independence
Have the patient and their family actively participate in accomplishing goals and in the recovery process
As every patient is different, every care plan is different. By involving our patients and their families we insure that every day is a step in the right direction
2022 National Patient Safety Goals
Community Health Needs Assessment
Cuyahoga Community Health Needs Assessment
Speak Up
In March 2002, The Joint Commission, together with the Centers for Medicare and Medicaid Services (CMS), launched a national campaign to urge patients to take a role in preventing health care errors by becoming active, involved and informed participants on the health care team.
The program features brochures, posters and buttons on a variety of patient safety topics. Speak Up TM encourages the public to:
Speak up if you have questions or concerns, and if you don't understand, ask again. It's your body and you have a right to know.
Pay attention to the care you are receiving. Make sure you're getting the right treatments and medications by the right health care professionals. Don't assume anything.
Educate yourself about your diagnosis, the medical tests you are undergoing, and your treatment plan.
Ask a trusted family member or friend to be your advocate.
Know what medications you take and why you take them. Medication errors are the most common health care errors.
Use a hospital, clinic, surgery center, or other type of health care organization that has undergone a rigorous on-site evaluation against established state-of-the-art quality and safety standards, such as that provided by Joint Commission.
Participate in all decisions about your treatment. You are the center of the health care team.